Bamboo Fencing
Bamboo Australia's fencing is an outstanding premium quality aged ROUND bamboo pole that have been cured and bleached then internally wired at approximately 300mm spacing. This provides semi rigid rolls that are simply unrolled to attach over an existing fence or a frame.
Where a frame is present simply place a 25mm washer on a tech screw and screw to the rail/frame.
Bamboo fencing is now accepted as one of the world's finest fencing products that are easily installed in most domestic and commercial applications, either interior or exterior.
Bamboo Fencing is now available in the sizes listed in the table below. They are clean cut at the top node to prevent water pooling. Thinner pole diameters available on request
The rigid frame style fence panels are bordered with 3×2 treated pine that support the internal panel.
The fences are supplied with a clear coating, however to extend the life of a fence when used outdoors it's vital to use a UV Clear Coat containing a fungicide & insecticide, such as Cabots Waterbased Decking Oil. Apply a coat before erection, then re-coat annually. This preservation method will extend the life of the fence.
Video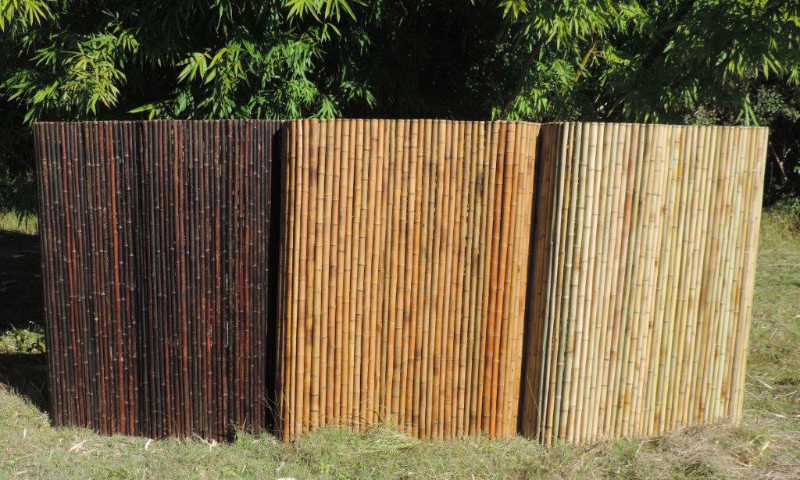 Peerless Bamboo Roll Out Fencing
Code
Height (mm)
Length (mm)
Pole diameter
Roll Weight (KG)
Roll Diameter
RRP $ inc GST
BLACK POLES
BF20N-1800
1800
1200
24-26 mm
15
22cm
$155.00
BF20N-2400
2400
1200
24-26mm
20
22cm
$210.00
BF30-900
900
1800
30-35 mm
16
25 Cm
$99.00
BF30-1200
1200
1200
30-40 mm
21
25 Cm
$125.00
BF30N-1800
1800
1200
30-40 mm
22
25 Cm
$125.00
BF30N-2100
2100
1200
30-40 mm
26
25cm
$132.00
BF30N-2400
2400
1200
30-35mm
26
25cm
$195.00
BLACK STAINED
BF30C-1800
1800
1200
30-35 mm
38
25cm
$165.00
Bamboo Screening (Rigid panel)

Rigid panels are ideal for courtyards, gardens, restaurants and other applications where a solid screen is required.
Panels can be made to order. Please contact for a quote on any required size.
Prices Include GST
Slabs of bamboo cut to length from mature round poles. Available in natural or bleached.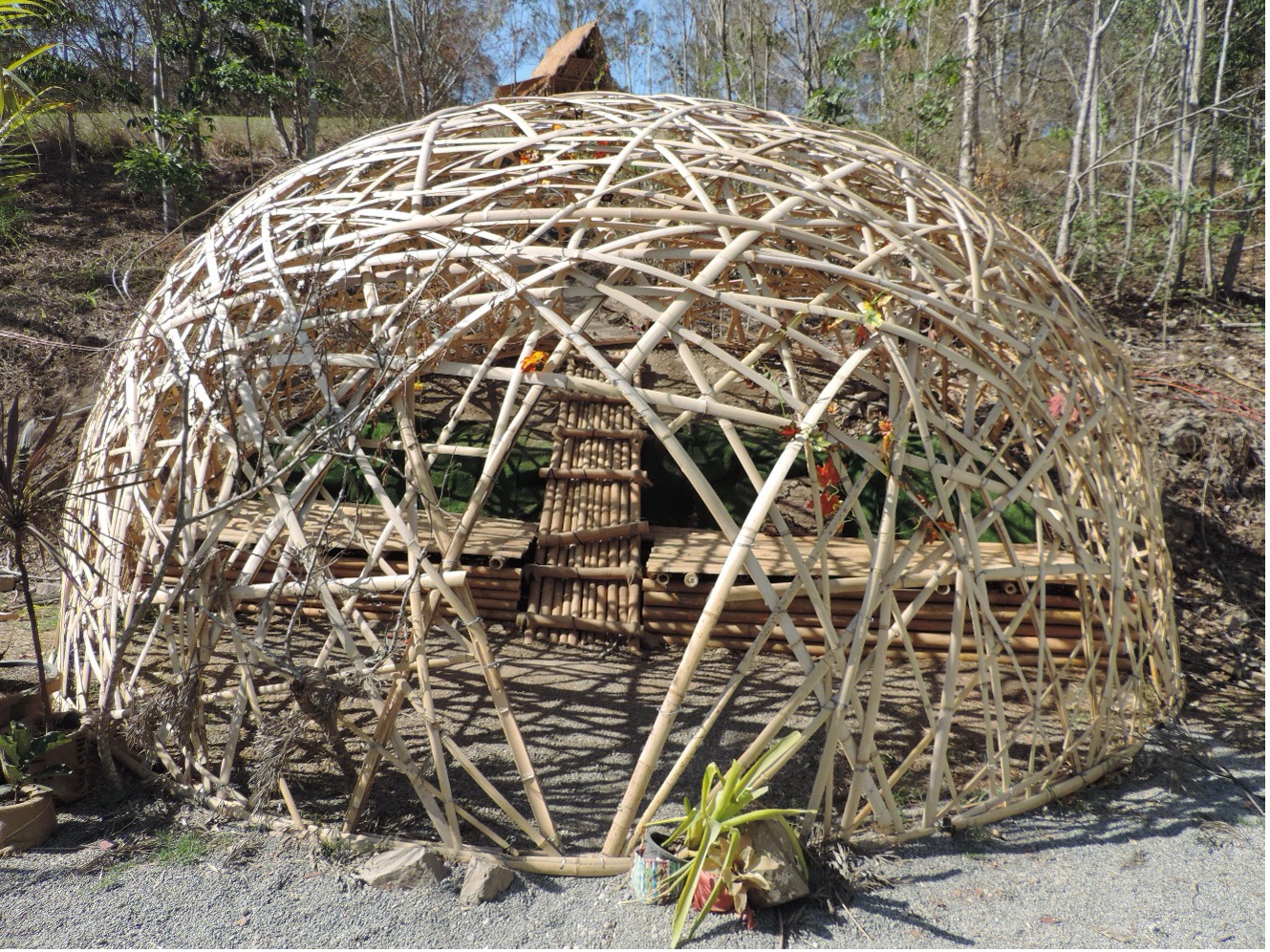 Slats Dried
Width (mm)
Price $inc GST (Per Lineal Metre)
25 mm
$2.90
30 mm
$3.70
35 mm
$4.30
40 mm
$5.80
50 mm
$6.20
60 mm
$6.90
To prolong the life of bamboo fencing we highly recommend coating with a UV Clear Coat containing insecticide and fungicide.
TIMBER & POLE PRESERVATION WARNING
Our policy is to avoid the use of toxic chemicals on the farm. Mostly the timber we supply are untreated and non toxic.
They are suitable for most sensitive environmental applications.
Unfortunately this may result in seasonal insect or fungal attack unless treated.
To protect your purchase we suggest that you treat the timber in a manner suitable for the intended use.
Bamboo Australia have a vast selection of bamboo products and plants. For more information, quotes and additional specifications. Browse our

Products

page or

Contact Us

on

07 5447 0299