The New Generation In Chemical Free Mulch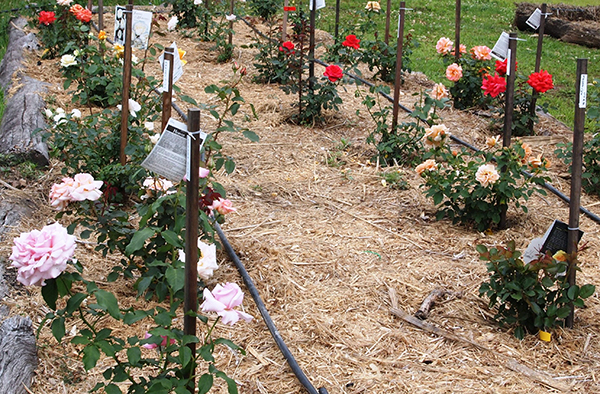 Bamboo Mulching Australia is pure bamboo sourced from fully renewable and sustainable plantations that produce new biomass annually.
Bamboo Australia, established in 1989 pioneered the production and use of bamboo mulch in Australia.
Peerless Bamboo Mulch is sourced from our renewable and sustainable plantations at Belli Park, Queensland. The bamboo is harvested, chipped and baled on site.
Being free of chemicals, seeds and soil our Peerless Bamboo Mulch is of superior quality to other mulches in the market place, it is favoured by professional landscapers and home gardeners.
Distribution
Mulch can be collected from the farm and delivery can be arranged around the Sunshine Coast.
We are now offering a DYI half day hire of a trailer free of charge for Sunshine Coast residents to collect the mulch, with a $250 deposit.
Contact us on (07) 5447 0299 or to email us for further information on delivery and pricing.
Bamboo Mulch
Natural Bamboo Mulch Produced at Belli Bamboo Parkland.
| Code | Quantity | Weight | Cover Sq Metres | Price |
| --- | --- | --- | --- | --- |
| BMB Bulker Bag | 1 Cubic Meter | 300-500Kg | 20 M2 | $99.00 |
| Trailer Load | Approx 1m3 | 300-500Kg | 20 M2 | $99.00 |
Bamboo Charcoal
Natural Bamboo Charcoal produced at Belli Bamboo Parkland from bamboo off cuts.
| Code | Quantity | Price $inc GST |
| --- | --- | --- |
| BC | 1kg | $22 |
Bamboo Mulching Australia is owned and operated company, a subsidiary of Bamboo Australia Pty Ltd (the owner of Belli Bamboo Parkland which is located at Belli Park in the Sunshine Coast Hinterland). Bamboo chipped from the Belli Park bamboo plantation is the first Australian known producer of commercial quantities of bamboo mulch.
Bamboo Australia have a vast selection of bamboo products and plants. For more information, quotes and additional specifications. Browse our

Products

page or

Contact Us

on

07 5447 0299